Renting a hospital bed
The purpose of hospital bed rental is to provide medical care to patients who are hospitalized or need special treatment. The device is equipped with a variety of useful features that provide comfort to the patient. Additionally, it facilitates the proper care of patients for healthcare workers.
Additionally, it would benefit older people who have trouble sleeping on a standard bed, as well as those who are not feeling well on a standard bed.
There are no specific functions provided by standard beds that can meet the needs of patients or older adults. However, a hospital bed is more convenient because it can be adjusted in height, position, and has an electric button on its side rails.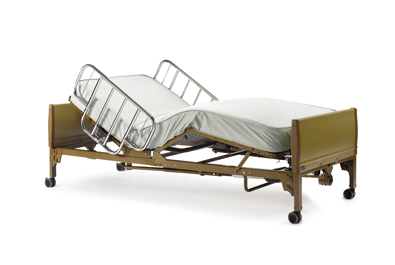 Hospital beds have lots of benefits –
Hospital Beds are generally more reliable for paralyzed people than other kinds of beds. A hospital bed provides additional benefits to patients in this situation.
Older people often suffer from knee and joint pain as they age. As a result, they have difficulty moving from the bed to the floor. A hospital bed may be the best solution in these cases.
It is adjustable so that it can be adapted to the patient's needs and situation. The hospital bed can be raised or lowered to ensure your loved one is safe when standing. Using walkers and wheelchairs is easier with these beds.
Lockable Wheel
The bed must be moved a few centimeters up to a few meters when a patient is immobile. A new version of hospital bed wheels has lockable wheels, which makes it safer for patients.
Side Rails
There are side rails on all hospital beds, which can be raised and lowered based on the patient's needs. This serves as a security measure for patients and serves as a better protection for them. Make sure you check the side rails before buying one for your loved ones.
Tilting
There are some hospital beds that can tilt between 15 and 30 degrees on each side. As well as making daily tasks easier and faster for caregivers, it simplifies their work.
Buying a hospital bed is expensive; it's best to rent –
The problem with hospital beds is that they are expensive, and most people cannot afford them. Renting is the best option in this case.
The task of finding a reliable supplier for hospital beds on rent in cities such as Calgary and Edmonton can be quite challenging. With consistency and quality-conscious services, Medical Rental Equipment Calgary has gained a reputation for on-site quality assurance and prompt delivery.
Renting a hospital bed is as simple as this:
| | | | |
| --- | --- | --- | --- |
| Product Description | Weekly Rental            | Monthly Rental          | Deposit* |
| Hospital Beds | $100 | $200 | $550 |
* DELIVERY or PICKUP Charges According to Equipment and Distance
** Cleaning Fees $10 are a 1 time fee when required
*** Deposit will be refunded when the items are returned.